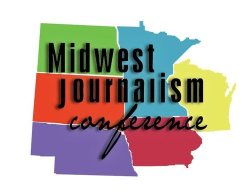 Planning begins soon for the 2018 Midwest Journalism Conference. Representatives from all of our member organizations will meet in the Twin Cities in October of 2017 and again on January 13, 2018 to plan for the event, scheduled for April 13-14, 2018.
The conference will once again be held at the Crowne Plaza Aire in Bloomington. A full program of sessions, speakers and events is in store for the hundreds of journalists expected to attend.
Registration will open after the first of the year here on the website.
The Conference Schedule will be updated as topics are chosen and speakers are booked to appear.
Do you any questions, comments or suggestions about the conference, the sessions or any of the events being planned? Please Contact Us and we'll get back to you as soon as we can.
© 2017, Midwest Journalism Conference. All rights reserved